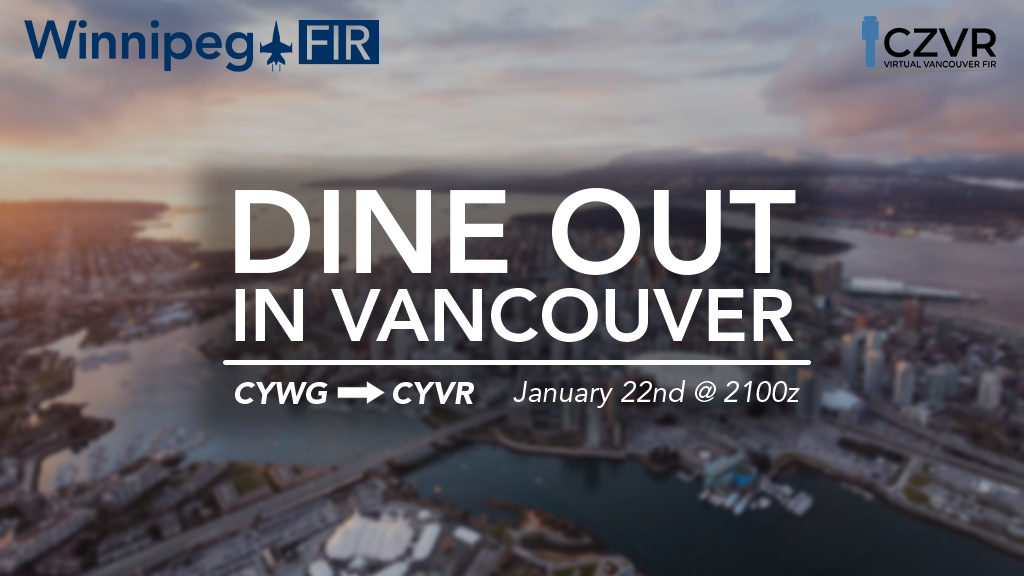 Name:
Dine Out in Vancouver
Description:
Are you hungry? Well we can help with that. Dine Out in Vancouver is one of Canada's largest annual food and drink event featuring a multitude of cultural foods and practices! Join us January 22nd starting at 2100z from Winnipeg (CYWG) and shuttle those aircraft over to Vancouver (CYVR) for a festival of different restaurant and street food! We hope to see you there!
PS... Don't forget to De-Ice!
Start:
2022-01-22 at 21:00z
End:
2022-01-23 at 01:00z
Departure Airports:
CYWG
Arrival Airports:
CYVR