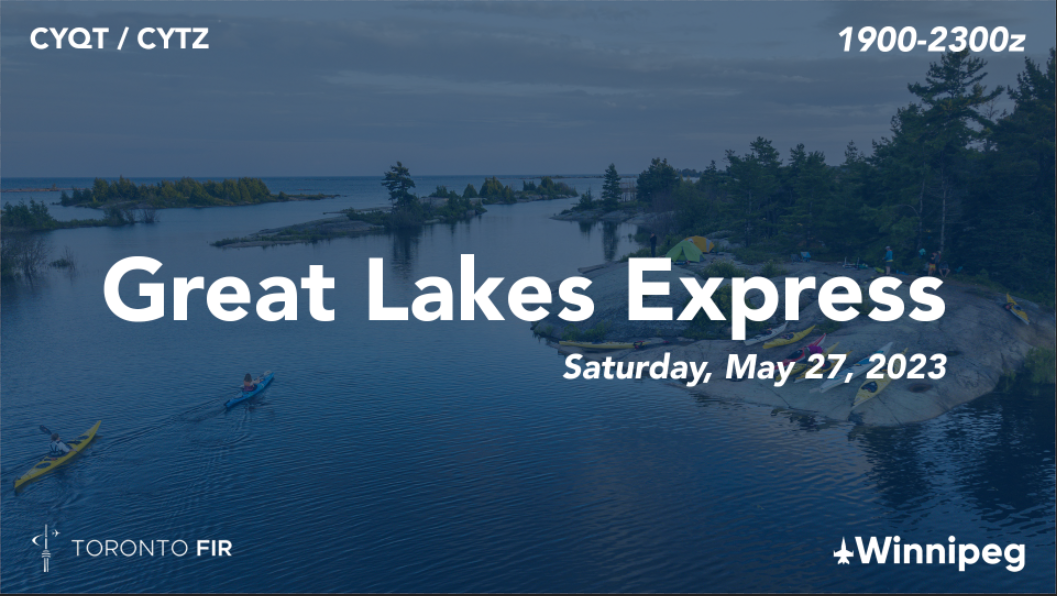 Name:
Great Lakes Express
Description:
It's that time again! The Winnipeg FIR has teamed up with the Toronto FIR and is proud to present to you the Great Lakes Express crossfire between the CYQT (Thunder Bay) and CYTZ (Toronto Billy Bishop) airports on Saturday May 27th starting at 1900z!
This flight features a path through 3 of Canada's Great Lakes and also enters all pilots into a draw where 1 lucky pilot will win a copy of the incredible FSimStudios CYTZ scenery for MSFS after the event has commenced! The winner will be contacted via email. We thank FSimStudios for sponsoring the giveaway and suggest you check them out!
FSS website: https://www.fsimstudios.com/
We hope you have your camera's ready for the stunning expedition! See you there.
Start:
2023-05-27 at 19:00z
End:
2023-05-27 at 23:00z
Departure Airports:
CYTZ
CYQT
Arrival Airports:
CYQT
CYTZ